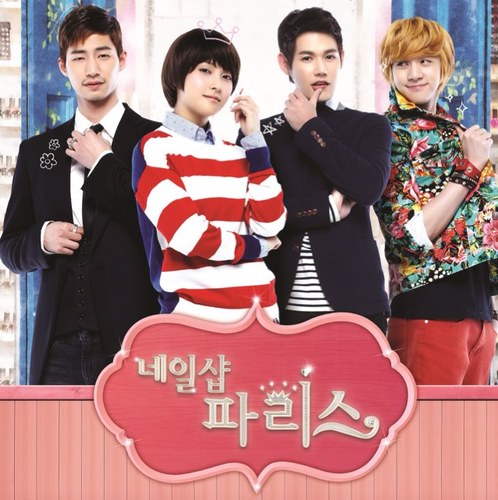 There are so many bad reviews for 네일샵 파리스 Nail Shop Paris but I decided to watch it anyway because of 송재림 Song Jae Rim as I've liked him since 꽃미남 라면가게 Flower Boy Ramen Shop. I know it's an old drama, I'm still trying to catch up with all the old dramas I've planned but hadn't had time to watch.
To be honest, I actually enjoyed the drama! I didn't think I'd like it because I wasn't sure about 박규리 Park Gyu Ri's acting, but I won't say everyone's acting is exactly good in this drama, hahaha. The storyline isn't fantastic, but it's really not that bad of a fluff drama, giving me all these feels. xD It ended with a twist that felt a little awkward though.
With all the stress lately, I like that I didn't have to think much while watching the drama. I'm curious about what happened to 전지후 Jeon Ji Hu though. His last production was in 2014?! Where did he go?
Hangeulove Rating: 3.5/5